The Collins' Coaching Window
The Collins' Coaching Window
Recovery coaching falls within a framework along with self-help, psycho-social and medical services, and is an adjunct service and not a replacement for the other professional services.
It is important to be comfortable with being able to assist clients in developing their "Recovery Capital" (William L. White, 1999) in other parts of the framework should they require this. Recovery coaching is NOT a replacement for medical treatment, counselling, mutual-aid groups or therapy. Should the individual need one or more of one of these areas of support it is the role of the recovery coach to assist in the development of honest, authentic relationships that the client has with the other professionals that are part of their recovery and wellness process.
The clients' choices need to move them inward to a point of resonance, rather than outward towards dissonance, and the same applies to the coach working within the framework.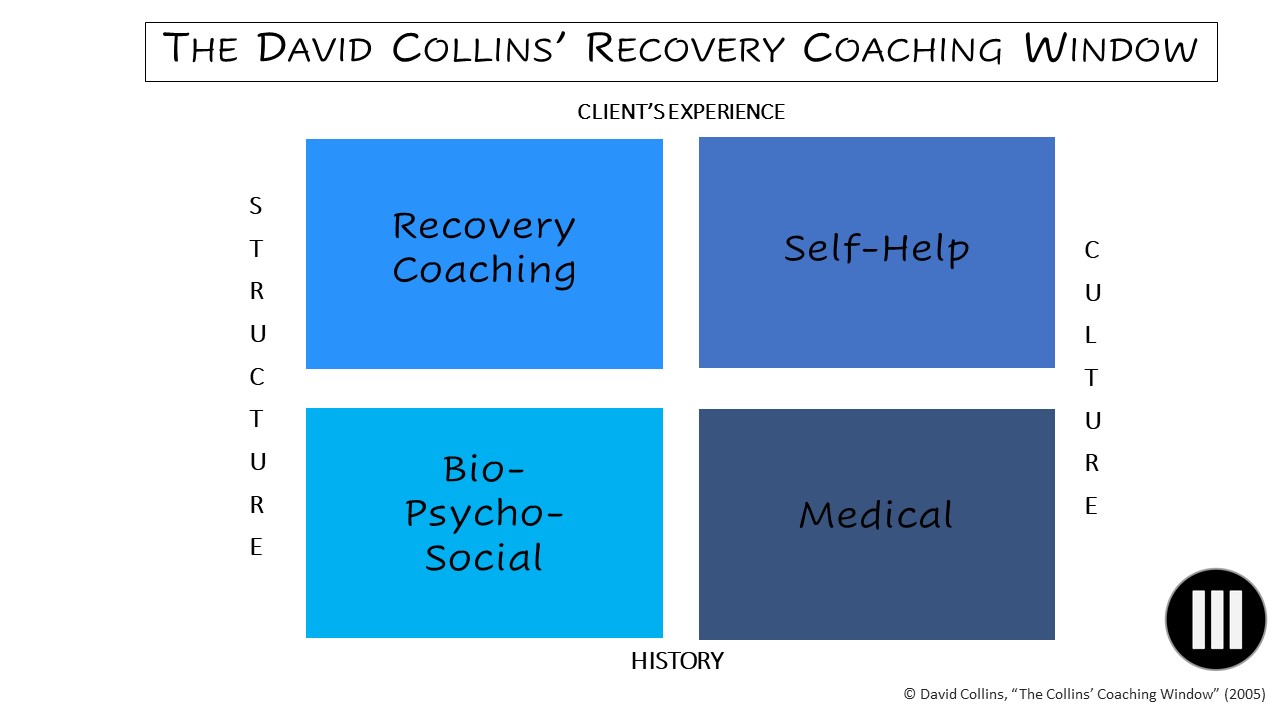 Different clients will have different needs within the framework, and it is important that the relationship is understood within the

experience, structure, history and culture

of the client and the available recovery services.

Coach supervision and support is helpful when working with certain clients, especially in the case where it might be necessary to offer a referral, as this may well be in the individual/families' best interests for sustainable recovery.

Building up a referral network of professionals within the other disciplines is essential to ensuring that each individual client/group receives the most effective support and care.

How can you start creating a network of professionals to assist in your work as a recovery coach?

Who is already in your professional network that you can collaborate with as a professional recovery coach?
Remember that the agenda comes from the client, but there are times when it is necessary and helpful to suggest that they seek the additional help of a counsellor, social worker, therapist, medical doctor, sponsor or mentor to work through some of the causes of addiction.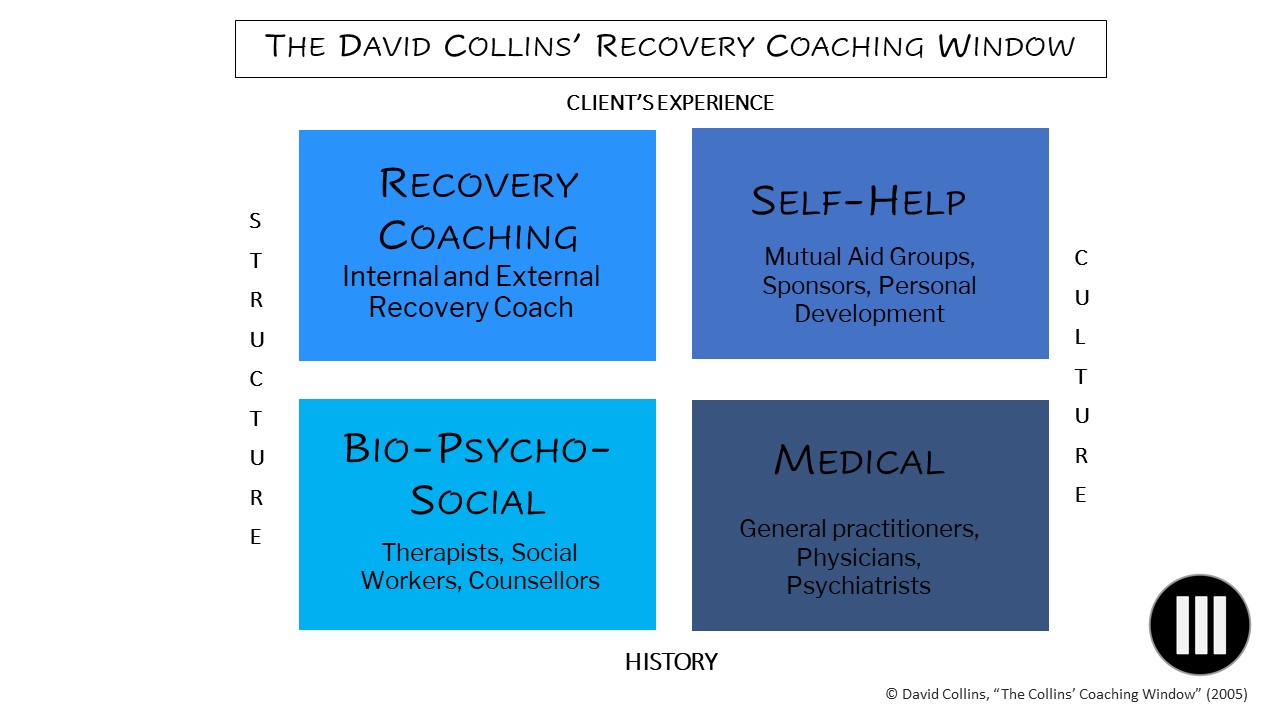 ---