What is Pocket Rehab?
Pocket Rehab is revolutionizing recovery!
Pocket Rehab is a real-time support app that gives users the opportunity to connect with Recovery Coaches and Peer Recovery Specialists 24/7.
The app connects professionals with people who need support, assistance and guidance in their recovery.
The app can be used anonymously.
The coaches and peer specialists are trained to support users in a forward-focused, solutions-driven way.
There is NO CHARGE for the app and the support.
Users can contract with a professional coach for additional private sessions.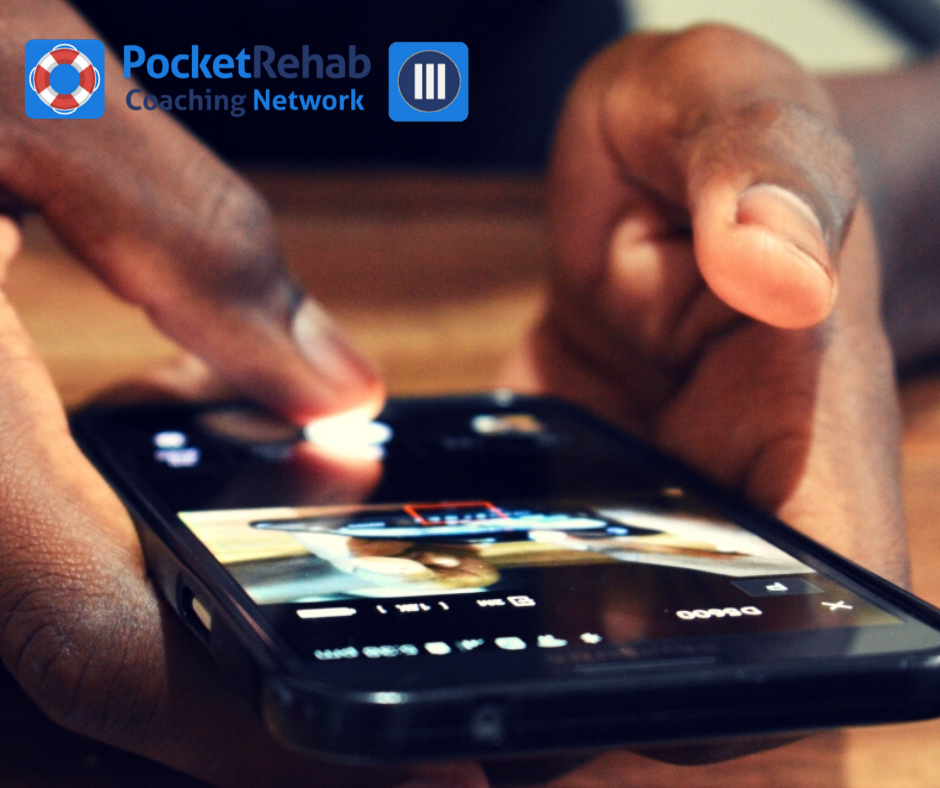 Pocket Rehab Recovery Coaching & Training
Pocket Rehab in partnership with The Ubuntu Addiction Community Trust has developed the following training and personal recovery programs.
Please click on the courses below to find out more about these programs.
DAVID COLLINS is a Master Coach with many years of experience working in the areas of systemic recovery and wellness, growth, transformation and diversity. David has worked in the corporate environment as well as the substance use treatment industry and brings his wisdom into all the work he engages in. He is the founder of U-ACT and the co-creator of the Recovery Wellness Program. Visit David's Coaching Page
NIKKIE EDWARDS is trained as a Systemic Recovery- and Life Coach and is also trauma informed. She has made it her life's mission to assist clients to discover their true meaning and purpose, all about helping them to reconnect, unify and integrate the mind, body and spirit that has been split by substance abuse, addiction or mental health issues. She uses facilitation and developing the client's personal power, through practical coaching tools and techniques which aid and sustain long-term recovery. Visit Nikki's Coaching Page
TIA BOULTON is a Professional, Certified Recovery and Life Coach as well as being a coach supervisor. She has been in practice since 2010 and have extensive experience working with individuals and families. Tia has a great passion and love for humanity, and believe in walking alongside my clients, empowering them in their transition in where they are, to where they want to be. She believes that everyone can reach their desired goals and feel the joy of their existence. Visit Tia's Coaching Page
DAMIEN ROSS is the founder of Pocket Rehab and the revolutionary recovery app of the same name. Damien is a Certified Professional Business Coach with U-ACT, as well as having extensive experience in the world of recovery support services. Damien's passion for others means that recovery is becoming more accessible to more people 24/7/365 through the use of live, online peer support and award-winning technology.
LEIGH-ANNE BRIERLEY is an accredited Master Coach who is passionate about empowering people to connect with their personal recovery and create wellness in their lives. Her focus is around supporting you in developing a recovery plan and process that works for you; learning and living with new skills, practices, habits and behaviours that support a meaningful life. By creating authentic accountability and a safe, yet challenging, space to work in your are able to discover your own best way forward. Visit Leigh-Anne's Coaching Page
ATTIE VAN BUUREN is a highly experienced coach, facilitator and trainer, whose faith-based approach gives him a unique awareness of spiritual dynamics, based on the essential role they played in his own recovery from addiction. He has years of experience and is passionate about helping others identify and implement their own solutions by submitting to and harnessing a greater power. His outstanding interactive skills and ability to channel individual crisis into pragmatic, but profoundly meaningful action makes him uniquely equipped to help clients integrate all facets of their lives into a coherent, purpose-driven direction. His background in the corporate world – which included stints in the sub-continent – also gives him specialized knowledge of cultural diversity within the coaching, facilitation and training context and enables him to connect quickly with students and clients on a wide spectrum of levels. Visit Attie's Coaching Page